Visit website 713 Kasten Dr, Jackson, MO 63755 Open today until 5 p.m.
Products / KASTONE Veneer Products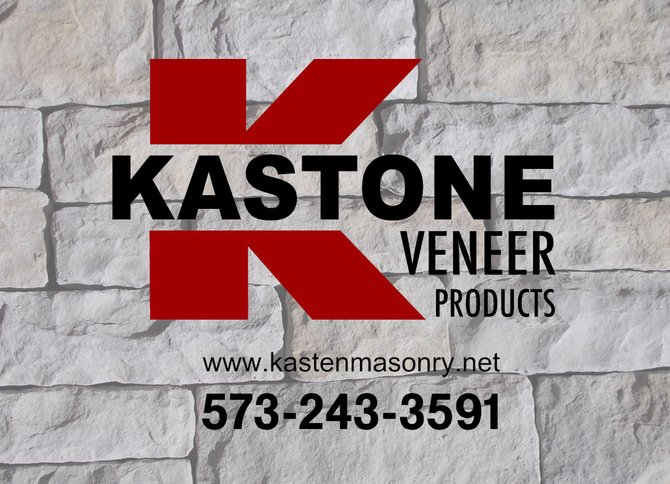 Kasten Masonry Sales, Inc. is proud to introduce our latest line of innovative concrete building products: KASTONE Veneer Products.
KASTONE is a lightweight concrete veneer stone made for both exterior and interior applications. At a fraction of the weight of natural stone, KASTONE is ideal for applications where natural stone can not be used.
KASTONE is made right here in the Heartland at our very own concrete products manufacturing facility which has been in operation since 1964.
KASTONE is available in several different styles and colors; with more being added all the time.
If your building/remodeling project requires a natural looking stone at a fraction of the weight and cost; then KASTONE is a natural choice.
KASTONE like a Rock ... but better.