Visit website 819 North Kingshighway, Cape Girardeau, MO 63701 Opens today at 9 a.m.
Ads and coupons / Did you remember to wash your face before you went to bed?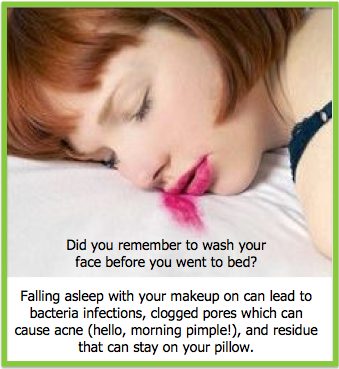 Falling asleep with your makeup on can lead to bacteria infections, clogged pores which can cause acne (hello, morning pimple!), and residue that can stay on your pillow.

Starts May 19, 2014